KENT Unveils Adaptive Re-use Plans for McKee Plaza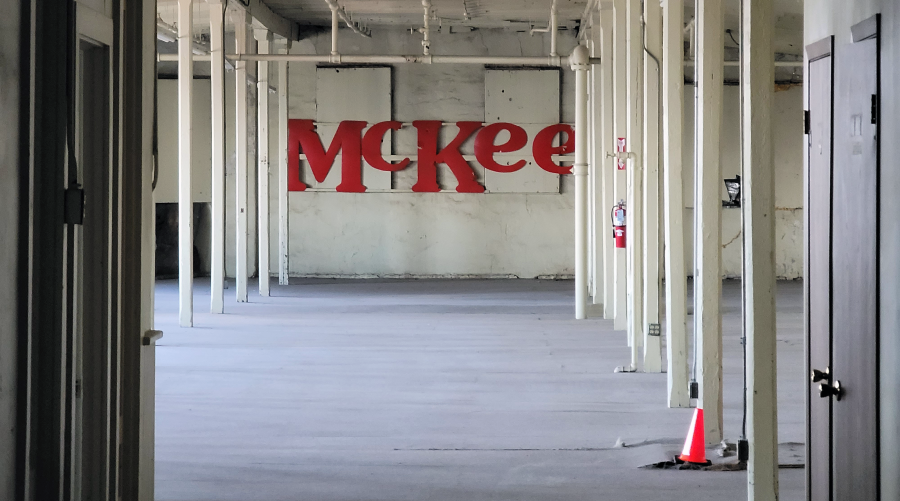 MUSCATINE, Iowa (April 24, 2023) – KENT Corporation marked the start of construction on McKee Plaza earlier this month with a site reveal and tour of the historic button factory, which KENT plans to renovate into offices for Precision Foods and Pet Group employees.
Built in 1907 on the banks of the Mississippi, at 1000 Hershey Avenue in Muscatine, McKee Button, which is now listed on the National Register of Historic Places, served as the largest freshwater pearl button factory in the world. The building represented the backbone of Muscatine's industrial life for more than a half-century before plastic buttons were introduced.
"KENT is thrilled to build upon Muscatine's continued revitalization efforts with the renovation of McKee Plaza," said KENT Chairmen and CEO Gage Kent. "The button industry's story is one of entrepreneurialism and innovation. We are honored to build upon those themes, within our family of companies, as we work to achieve a 'win-win' for our community and employees."
KENT employees and representatives from the City of Muscatine were among those in attendance for the April 5, 2023 Construction Kickoff.
As one of twelve national historic sites in the state, the 41,000-square-foot infrastructure will continue to symbolize a great American story as KENT writes the next chapter in the building's history.
When complete, approximately sixty KENT Precision Foods and Pet Group employees will office out of the downtown cornerstone building, with enough space to allow for future growth.
KENT is working with the State Historic Preservation Office to ensure future plans align with historic guidelines.​​​​​​​
KENT acquired the historic building from the McKee family in 2020 to convert the space into an inspiring work environment while preserving its historical integrity and maintaining its original character. The City of Muscatine is supporting the project.
Employees saw firsthand how life will be brought back into the building. KENT's adaptive re-use plans will accommodate nearly 120 people equipping KENT for future growth.
"When this project becomes a reality, we will have played a founding role in revitalizing Muscatine as a wonderful place to live, work, worship, and raise a family," said Gage Kent.
Construction at McKee Plaza is set to be completed by 2025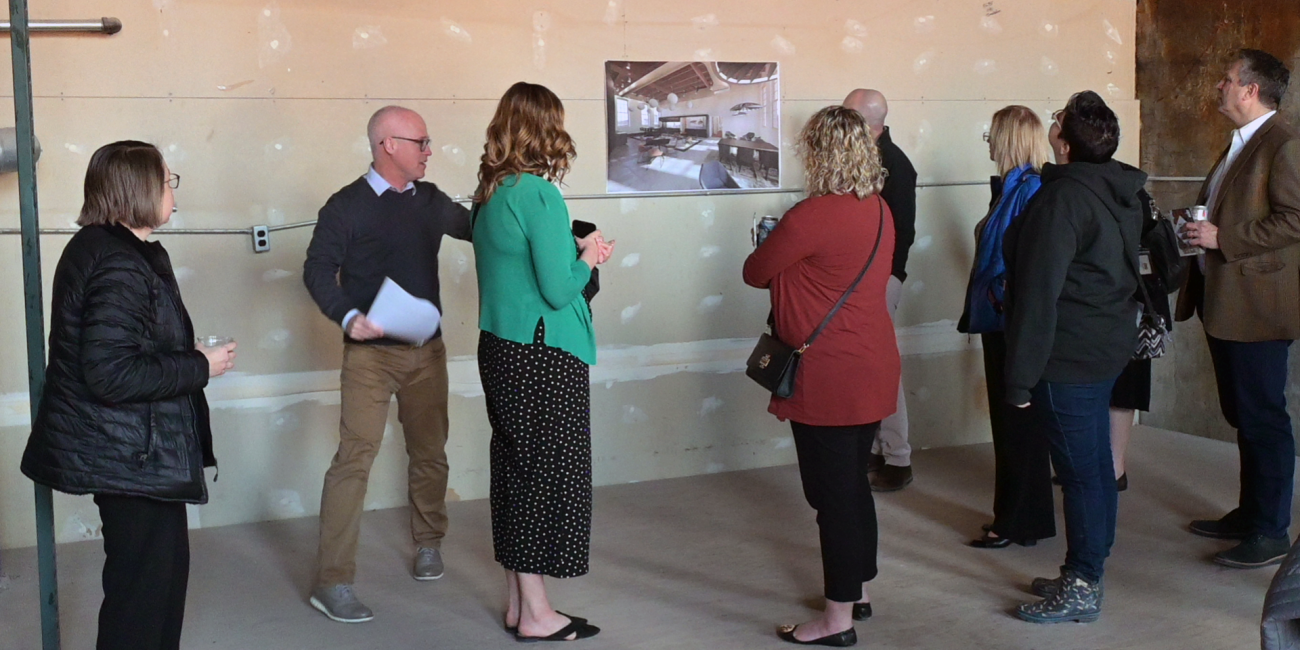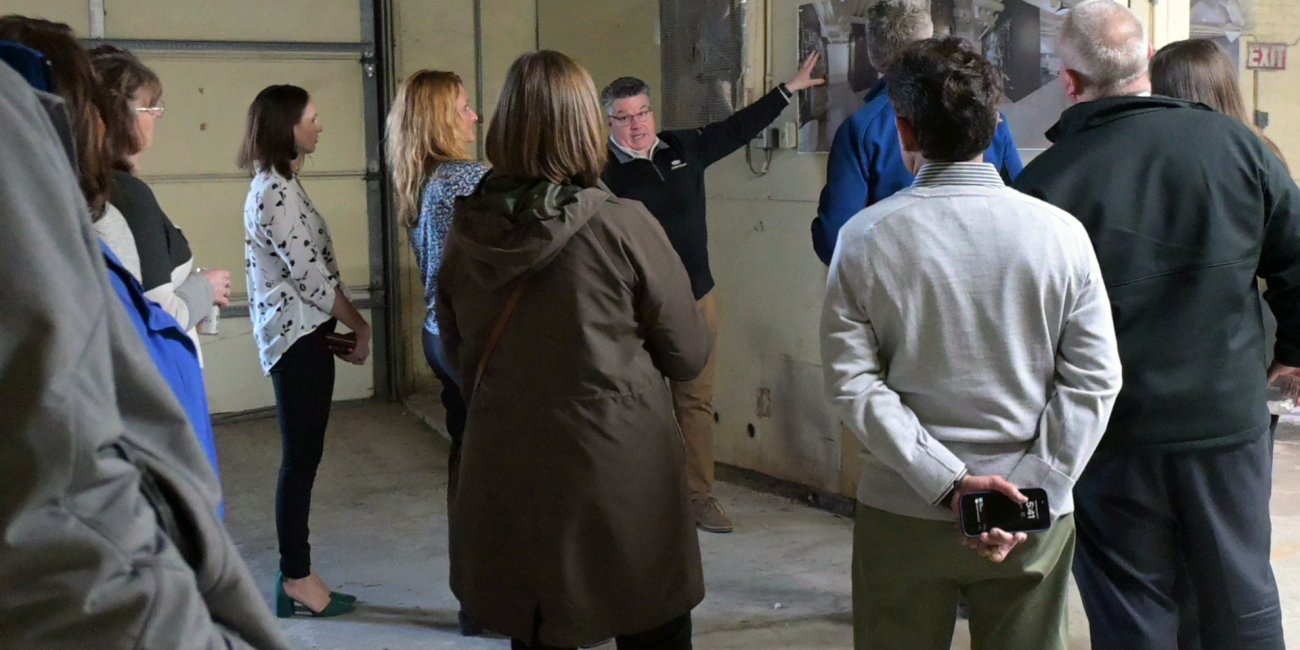 About KENT Corporation
With origins in the livestock feed business, today KENT Corporation is a diversified, family-owned company headquartered in Muscatine, Iowa (USA) with operating subsidiaries involved in corn wet milling, the production of animal feeds, and the manufacture of food, beverage, and pet products. KENT is led by third generation family member, Gage A. Kent. KENT serves customers across the world and employs approximately two thousand people in 40 locations across 20 states and seven countries.