KENT Sponsors Muscatine Elementary Students' Art at Figge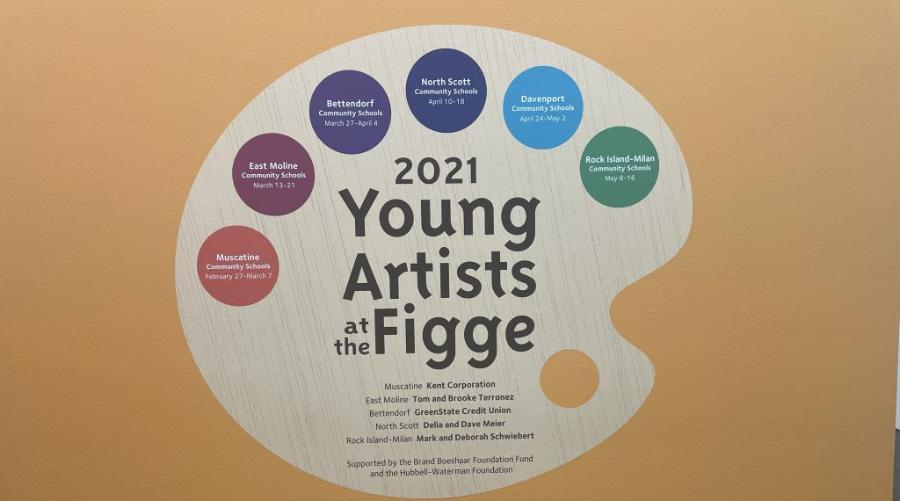 More than 100 Muscatine Community School District elementary students have art on display at the renowned Figge.
KENT CORPORATION (March 3, 2021) – More than 100 Muscatine Community School District elementary students have their art on display at the renowned Figge now through Sunday, March 7, 2021. All visitors will be able to view the art at no cost, thanks to the support of Kent Corporation.
The 2021 Young Artists at the Figge exhibit runs for 11 weeks and is broken down into six segments, each focusing on the artwork of an area community; Kent Corporation sponsored Muscatine's exhibit, which runs until Sunday, March 7.
"The district is thrilled to have 109 students and their artwork on display at the Figge Museum," said Clint Christopher, Muscatine Community School District Superintendent. "Our students are incredibly talented. We're extremely thankful for this opportunity to share their work with everyone. Having the support from Kent Corporation shows how invested they are in our students. I'm thankful to our art teachers and students for their efforts and look forward to a great exhibit!
To create their art, students from five different Muscatine elementary schools used watercolor, colored pencil, tempera, oil pastels and mixed media.​​​​​​​
"Kent Corporation is thrilled to support Muscatine's talented young artists by sponsoring the 2021 Young Artists at the Figge exhibit this week," said Carol Reynolds, Kent Corporation Corporate Spokesperson. "We welcome the opportunity to encourage creativity, arts and culture in our future generations."
The Figge will host a Recognition Day on Sunday, at which families and school personnel can see the exhibition at no charge (including access to the entire museum) and the students will receive recognition and a special certificate. This exhibition will bring hundreds of Muscatine residents to the museum.
About Kent Corporation
Kent Corporation is a diversified, privately-held corporation with operating subsidiaries involved in corn wet milling, the production of animal nutrition and the manufacture of high-quality food, beverage, pharmaceutical and pet products. Kent is led by third-generation family member Gage A. Kent. The Kent family of companies serves customers across the world and employs approximately 2,000 people in 40 locations across 20 states and seven countries.
Contact:
Carol Reynolds, Corporate Spokesperson
Office: (563) 264-4532
Email: carol.reynolds@kentww.com