KENT Pet Group Celebrates Groundbreaking in its Home Community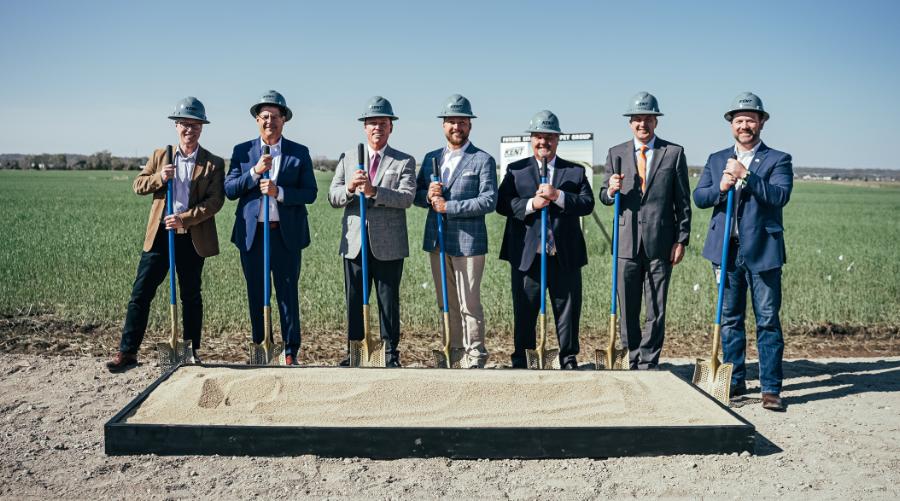 A scoop of World's Best Cat Litter® signifies the groundbreaking of the next chapter of KENT Pet Group's history; pictured above from left to right: Steve Gordon, President of KENT Pet Group; Kevin Fields, KENT Corporation President and CAO; Gage Kent, KENT Corporation Chairman and CEO; Jimmy Kent, President of GPC; John Thorpe, KENT Corporation President and COO; Mike Naig, Iowa Secretary of Agriculture and Land Stewardship; Brad Bark, Mayor of Muscatine.
MUSCATINE, Iowa (April 28, 2023) – KENT Pet Group, a global leader in high-performance and sustainable litter products, marked a significant milestone on Thursday by celebrating the launch of construction for its new Muscatine-based manufacturing plant.

The groundbreaking ceremony represents a monumental chapter in the company's history as KENT Pet Group's flagship World's Best Cat Litter® brand celebrates its 25th anniversary this year.

Since its inception, the KENT Corporation subsidiary has sold nearly 1.5 billion pounds of litter and is expected to reach its goal of donating over 3 million pounds of litter to cat shelters before end of year.

"Our corn-based cat litter is in high demand," said KENT Pet Group President Steve Gordon, "Expanding our footprint will allow us to continue to enable the love and boundless joy of pets through innovative products and brands around the world."

The 113,000-square-foot facility will sit on 70 acres adjacent to the KENT Distribution Center. It will feature state-of-the-art manufacturing equipment, research, development and room for future growth plans.

"Today's announcement is an excellent example of a great Iowa business taking a raw commodity like corn and adding even more value to it, which in turn creates new jobs and builds an even stronger future for Iowa agriculture," said Iowa Secretary of Agriculture Mike Naig "KENT Corporation has deep roots here in Muscatine and I'm grateful they chose Iowa as the place to continue to grow their business."

When complete, the facility will create approximately 30 new jobs.

"It is great to see one of the largest employers in Muscatine advancing the local economy," said Muscatine Mayor Brad Bark. "The new facility is truly a 'win-win' for the city, state and all project stakeholders."

Building on the success of the KENT Nutrition Group Feed Mill Expansion Project in Sheldon, Iowa, KENT Pet Group is partnering with WL Port-Land Systems, Inc. for the design, engineering and construction of this facility.

Construction is expected to be completed in mid-2025.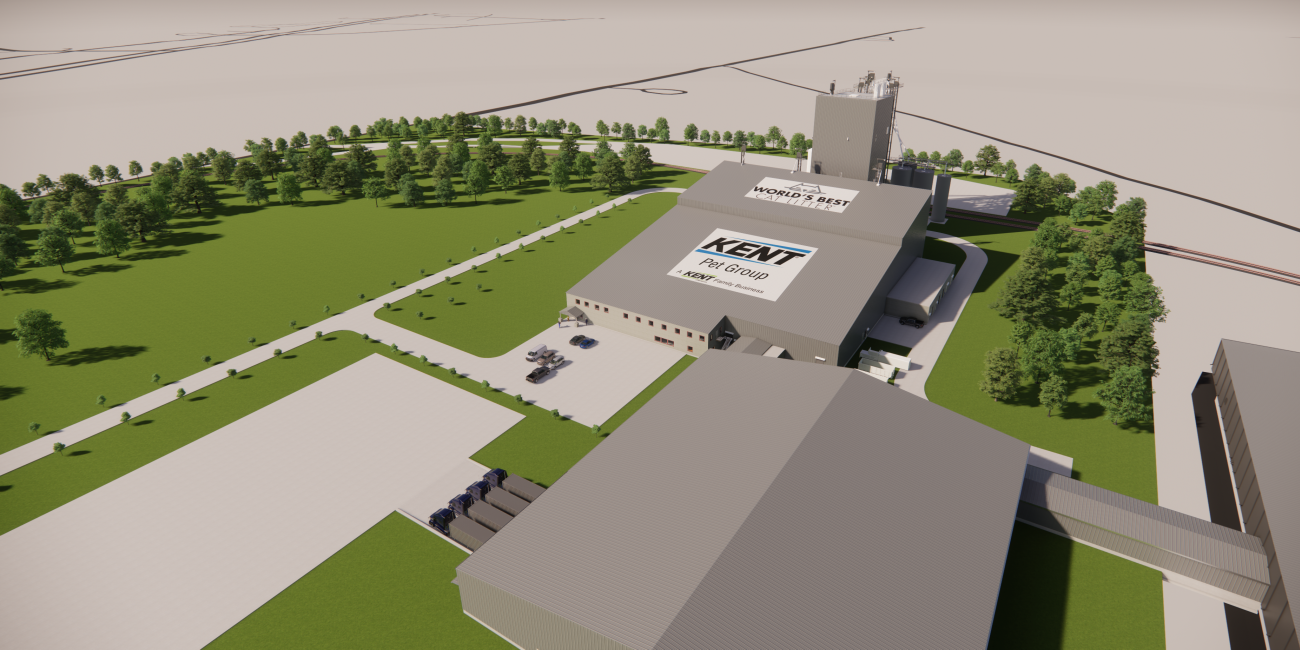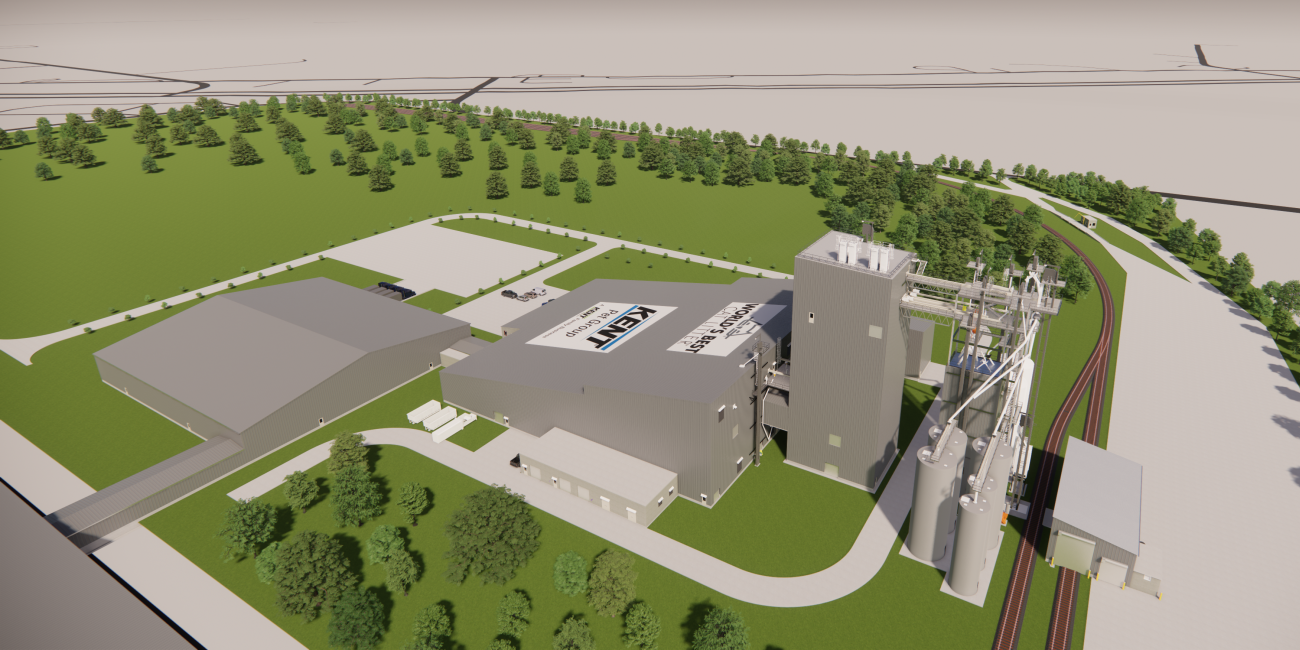 About KENT Corporation
With origins in the livestock feed business, today KENT Corporation is a diversified, family-owned company headquartered in Muscatine, Iowa (USA) with operating subsidiaries involved in corn wet milling, the production of animal feeds, and the manufacture of food, beverage, and pet products. KENT is led by third generation family member, Gage A. Kent. KENT serves customers across the world and employs approximately two thousand people in 40 locations across 20 states and seven countries.