Grain Processing Donates $500,000 for New 4-H Building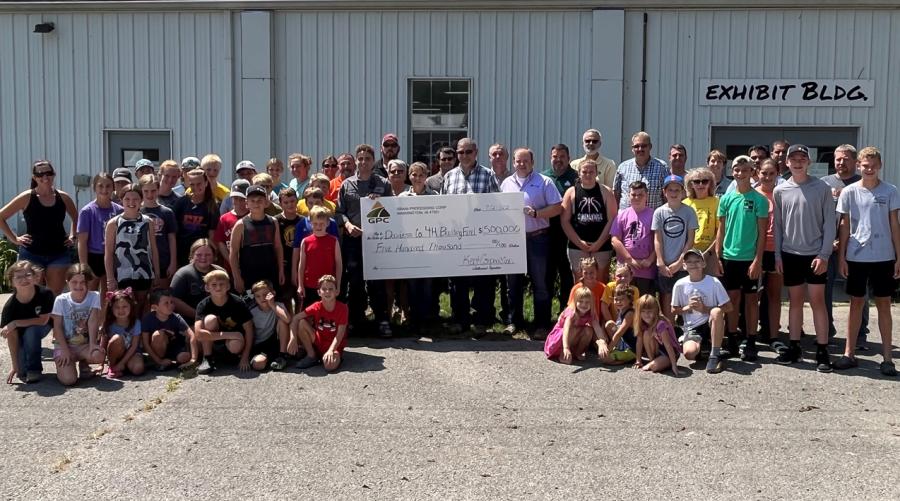 The donation will help replace the Daviess County Exhibit building for youth and families to enjoy
WASHINGTON, Indiana (July 19, 2022) — Daviess County 4-H Show attendees will see a new exhibit building in the near future thanks to a $500,000 donation to the Daviess County 4-H Association from Grain Processing Corporation (GPC), member of the KENT Corporation family of companies.
"Partnering with 4-H is a natural connection for GPC as we both have roots in agriculture and science," said John Dudenhoeffer, GPC Washington Plant Manager. "Many of our local youth and their families make lasting memories through 4-H involvement and education. This donation will continue to support that for many years to come."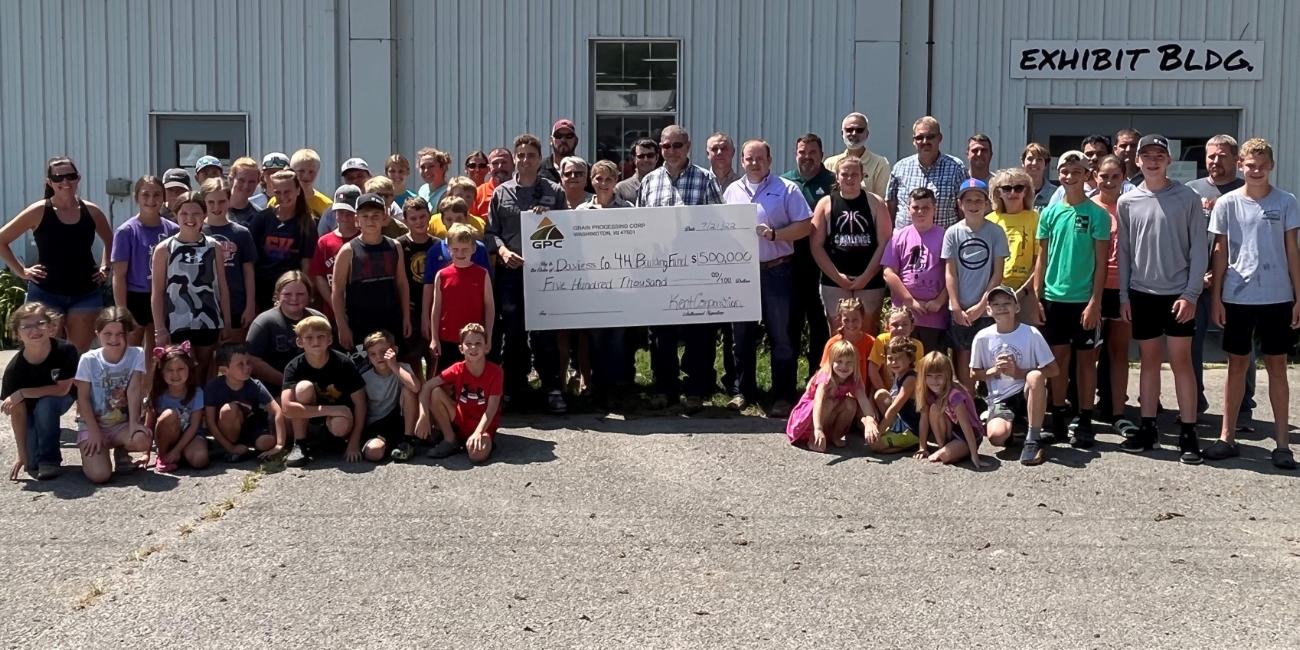 The donation will help replace the Daviess County Exhibit building. In addition to weekly 4-H events for clubs, members, and volunteers, the current building hosts more than 18 community events each year, including community youth events and local blood drives. Several improvements have been made to the Daviess County 4-H grounds over the past two years, including an update to the show arena, the addition of a food court and new poultry, livestock barns.
"We are excited to kick off the Daviess County 4-H Show with this announcement," explained Tara Brower, 4-H Board of Directors member and Fundraising Chair. "GPC's generous donation springboards our efforts to build a new facility that better serves the needs of 4-H and Daviess County. With this improvement, we will greatly increase the size of the building and bring modern amenities to host a multitude of 4-H and community events."
"Giving back to the communities in which we operate is integral to who we are across our family of companies," said Carol Reynolds, KENT Corporation VP of Human Resources and Communications. "We see this donation as an opportunity to help upgrade this building for the enjoyment of generations to come in Daviess County."
Demolition on the existing 4-H building is set for August 2023, with construction on a new building starting shortly after.
About Grain Processing Corporation
GPC's primary products include high purity alcohol, corn starches and maltodextrins. GPC sells to customers that use GPC ingredients for beverage alcohol, food products, nutraceuticals, pharmaceuticals, personal care and industrial starch applications.
About KENT® Corporation
KENT is a diversified, privately-held corporation with operating subsidiaries involved in corn wet milling, the production of animal nutrition and the manufacture of high-quality food, beverage, pharmaceutical and pet products. KENT is led by third-generation family member Gage A. Kent. The KENT family of companies serves customers across the world and employs more than 2,000 people in 40 locations across 20 states and seven countries.